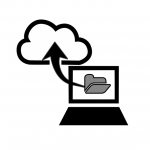 Easily backup a wide variety of file types.

Discover the advantages of our management tool.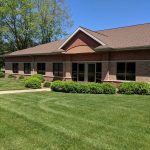 CCS Technologies Announces a New Location
Learn more about our new location in Allendale.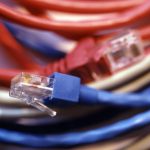 The Evolution of Network Performance.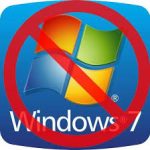 Server 2008 R2 and Windows 7 End of Life
Will you be prepared for 2020?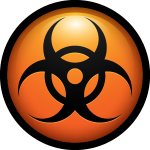 Explore the Growing Cyber Threats and How to Stop Them.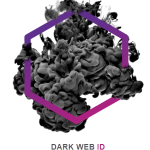 How safe is your Private Information?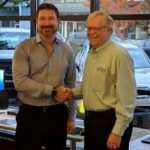 Was 2018 a Good Year for CCS? Read and find out!

Compliance: To Be or Not To Be . . . there is no question! We explain.

Should you use an Ad Blocker? Read our suggestions . . .

Windows 10 updates are here and they can cause problems with your computer. Let us help sort it out!

It can become a jumbled mess with all the cables connecting you equipment. See our tips on keeping tidy!

Office365 Account Hacking
Check out our latest tips for helping to prevent hackers accessing your Office 365 email.

Russia is Targeting our Routers
Have us check your routers for you and recommend WiFi improvements!

Google Chrome, Opera browser, and smartphones!

SSDs Bring Sports Car Performance to the Masses!

We give the lowdown on a recently discovered flaw in processors of many computers and devices.

Watch out for those pesky fake support pop-ups leading to scammers trying to swindle you out of money.

Websites infect computers and users help! / Intel security Vulnerabilities / Tax tips
OpenDNS and ProVent from CCS Technologies help protect you. Intel processor firmware may have a vulnerability that must be patched. Tax time is when you should decide to possibly spend year-end company moneys.

WPA2 is potentially vulnerable! What you need to know
The wireless encryption used for years has been cracked. Find out how it impacts you and the potential fixes.

The importance of security and software updates
Keeping your software up to date is important. Read more about the implications and what you can do!

Proper Passwords are a vital first step to keeping information safe / ProVent Anti-Virus
We discuss best practices for passwords. Do you know what they are? Maybe not, because they have changed recently!

The Many Shades of Malware
Ransomware, virus, trojans..oh my! We discuss the impact of malware and some tips you can do.

Exchange and Office End of Life: What you should know / Windows 10 Tips
Exchange 2007 and Office 2007 are reaching EOL! What are your options? Plus Windows 10 tips to help alleviate annoyances with Microsoft's latest operating system.

Backups..backups..backups. They are important but sometimes overlooked on the desktop. This month we discuss the importance of making sure important data on your desktops are backed up as well.

Keep the Bad Guys Out / Keep Your Cloud Data Safe!
We discuss the importance of locking down your Remote Desktop (it's convenient for you, but is it convenient for crooks?). We also introduce some solutions to keeping your cloud data safe…using the cloud!

Do you have a Backup FOR your Cloud Data?
Many people are comfortable with the idea of backing up to the Cloud. Storing business data and personal pictures in private online accounts makes a lot of sense. But have you thought of the importance of making sure your Cloud data is backed up in case something goes awry?

Even MORE Reasons to Switch to our ProVent Security Suite
ProVent is a multi-tool for your business that cuts down viruses and the expenses associated with removing them. It's the tool to help our techs provide you with faster and more efficient support. It's basically an IT department disguised as software…without the W-2. Read on to learn about this incredible tool that helps you manage and track issues before they affect your computer!

Latest Security News: Vista End of Life / Local DVRs and Cameras are getting hacked
Windows Vista has been around for about 10 years and officially reaches its End of Life on April 11, 2017. In unrelated news, millions of Network Attached smart devices were hijacked by using the default password and then used to attack Dyn (one of the world's largest Internet infrastructure companies) taking out Amazon, Twitter, Netflix and others.

We discuss the importance of locking down your Remote Desktop (it's convenient for you, but is it convenient for crooks?). We also introduce some solutions to keeping your cloud data safe…using the cloud!What trends, will you see for this coming year? Where is Information Technology headed? Let's dust off the CCS Technologies Crystal Ball.